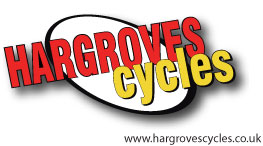 This was an evening event at Hargroves Cycles in Swindon with a 15% discount on all items, a prize raffle plus free beer and food. Industry experts from Cube and Specialized, Bianchi, Lezyne, Scott and Fishers were on hand too. Various Wiltshire cycling clubs including Swindon Road Club, The Swindon Wheelers and Swindon Tri Club were there.
Tacx held a 600m sprint competition on their turbo trainer. This varied the resistance to replicate a hill climb. It could also follow google map routes including the elevation simulation.
MBSwindon did rather well in the raffle. Rafe, Phil, Lee, Matthew Kerry and Andy Matthews won multiple prizes between them. Luckily I picked up a prize from being 4th in the turbo trainer challenge.
See the photos from our Hargroves bike maintenance evening.