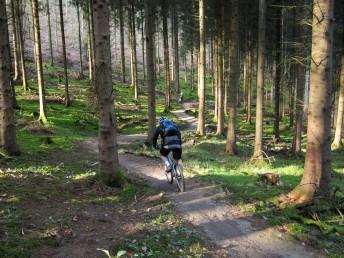 MBSwindon will be holding a club outing to the Forest of Dean Trail Centre.  The Forest of Dean is a great place to ride for all abilities from a spin around the family trail to full on downhill riding.  More details on the trails can be found at http://www.fodmtb.com/trails/4574213958
We will be meeting at the cafe at the Pedalabikeaway Cycle Centre for a coffee and chat.  The plan is then for everybody to split into groups to enjoy riding at their own pace and ability.  We will then meet back up for lunch at the cafe, which serves a big range of hot food (I can recommend the veggie pasties) and cake.  After lunch more riding for those that want to. 
This is not a led ride or a training course, but a chance to go and enjoy a cracking venue with like minded riders.