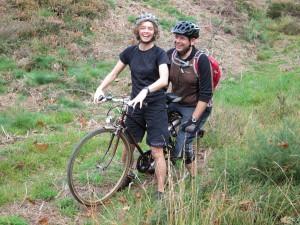 We had a great ride in the Purbecks area back in 2011. Local rider Nicky Harries of Dorset Rough Riders likes us so much that she wants us to go back.  As well as a load of natural riding in the area there's also the downhill tracks at UKBikePark or Melbury Abbass Downhill. We visit UKBikePark regularly since they sponsor our gravity team. See some  typical photos.
The plan from Nicky is:
Staying at the Wood-Hyde campsite near Corfe Castle.