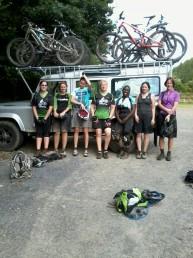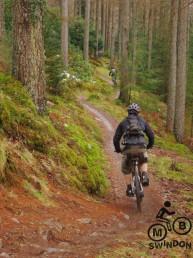 After the ladies riding weekend in 2012 Sharon is back with another trip for 2013. This time staying at a fully catered cottage near Coed-y-Brenin in north Wales with Hit the hills (see photos from our January trip with Hit the hills premium).
This trip is staying at the Rhiw Goch bunk house which is a few miles north of the Coed-y-Brenin trails. Additional info on the Hit the hills website.
There are several trails at Coed-y-brenin see our handy route guide.
Rough plan:
Friday: arrive at the bunk house. 

Saturday: ride the local trails.
Sunday: ride the local trails.
Monday: back at work?
Price of approx £150 per person (bed, breakfast, packed lunch, afternoon cake, evening meal). Contact sharon at mbswindon co uk or via the facebook event page to book.
Previous Hit the Hills trips: Coed-y-brenin Jan 2013, Peaks trip May 2012.