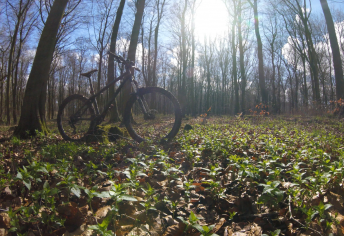 If riding woodland singletrack, dropping into bombholes and sliding around in rooty gullys aren't your thing then move along now as this is not for you.  If that sounds like the sort of ride that will get your motor running then read on.
After a successful and surprisingly good recce of the ride today I am really excited to put this ride on the calendar. This new ride location for the club has been scouted by
Tim
and promises to be loads of fun for all abilities. Bring a sense of humour and a change of clothes because its a bit sloppy but I promise it will be well worth it.
Warning / reminder to bring tubes if you use them as these woods have plenty of thorny bushes.
Ride leader: Tim Norris