Those of you that ride Croft Trail on a regular basis will know that late last year we opened a new, optional line. The more observant of you may have noticed that this line runs a little differently to the rest of the trail. By way of an experiment the new line was built to a different specification than the existing trail, the same spec that is now being used on many of the newer trail centres across the world.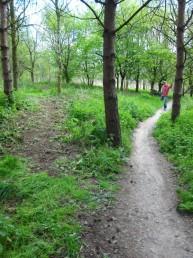 Over the winter we've been gathering information on how the new line is used and how it works for different types of rider and we're happy to announce that this data confirms what we've long thought. Many of you may be thinking that we're a little late to the party with this particular type of trail design but given the amount of work that will need to be undertaken we felt we needed to be sure before putting a mattock in the ground. After extensive research and discussion with the major players in the bike industry it has now been confirmed to us that the current wheel size standards are here to stay and with this in mind we are now at a point where we need to make major changes to the layout of Croft Trail.
Build day activities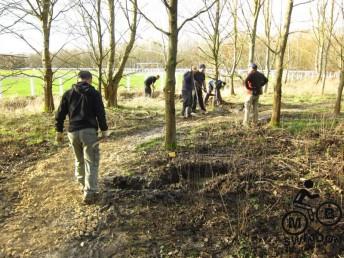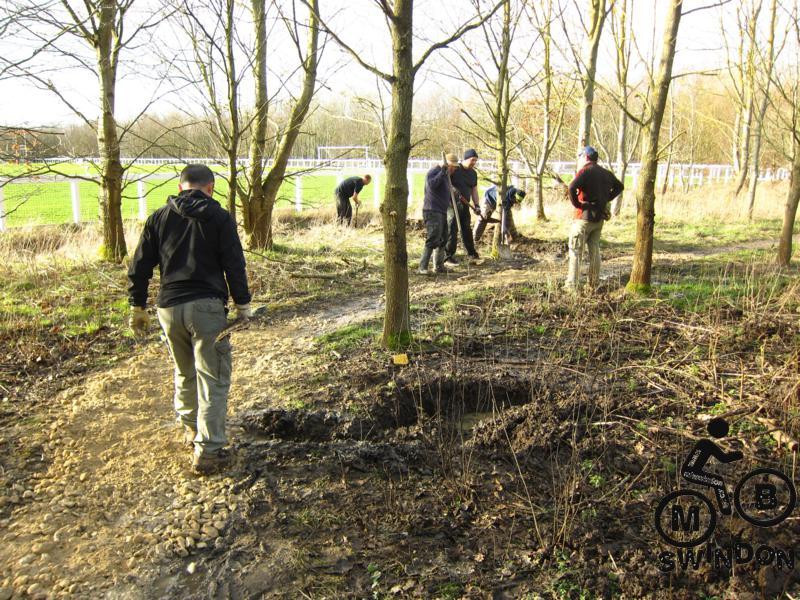 We will be digging up the majority of the trail as it exists and replacing with two separate side by side lines, one to be used by those with 29″ wheels and the other for those with 650b wheels. Lovers of a fatter tyre will not be left out with optional lines from each of the main two being built for those with +size or fat tyres. Although this will be a massive task it will give us the opportunity to re visit the layout of many sections we've long been unhappy with. Unfortunately those people who still ride bikes with 26″ wheels will no longer be able to ride Croft Trail and will need to acquire a more modern bike in order to enjoy the updated format.
Funding the changes
This is going to be a massive job that will incur a massive cost, much more than the funds the club currently has available. The team have been busily working behind the scenes all winter looking into various funding options and it is hoped that the cost can be met by various grants should our applications be successful. An increase in club membership fees will be a last resort.
Timetable of works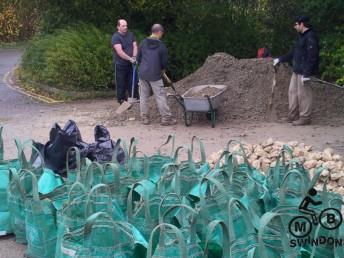 Preparatory works will begin straight away with most of the work to start mid summer and it is hoped that all work will be completed by summer 2018. There is a mammoth task ahead and things will happen much quicker with a larger workforce, we're relying on all of you to get involved with the upcoming build/dig days as they're announced. Obviously there'll be major disruption to the trail and we ask you to bear with us while the work is carried out and take notice of any trail diversion signs.
A representative from the trail building team said "it'll be a lot of work!"