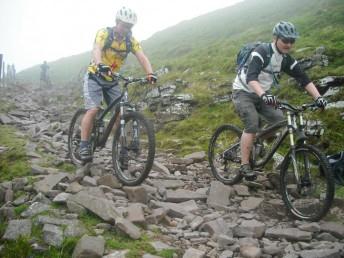 This club ride is going to follow a classic loop round the Black Mountains in Wales (just North of Abergavenny). The route is quite demanding in terms of terrain and climb but in the main not particularly difficult.
The downhill off the end of the mountains towards Hay is possibly the most extreme natural downhill we know. Rocks the size of footballs, slabs, ramps and steps make this really entertaining. Don't be put off by this though – it won't take long to walk down it if it's not your thing.
It's probably worth bringing leg pads for the descent.
We'll be meeting at the car park half way up the Grwyne Reservoir valley. Bing map showing car park location.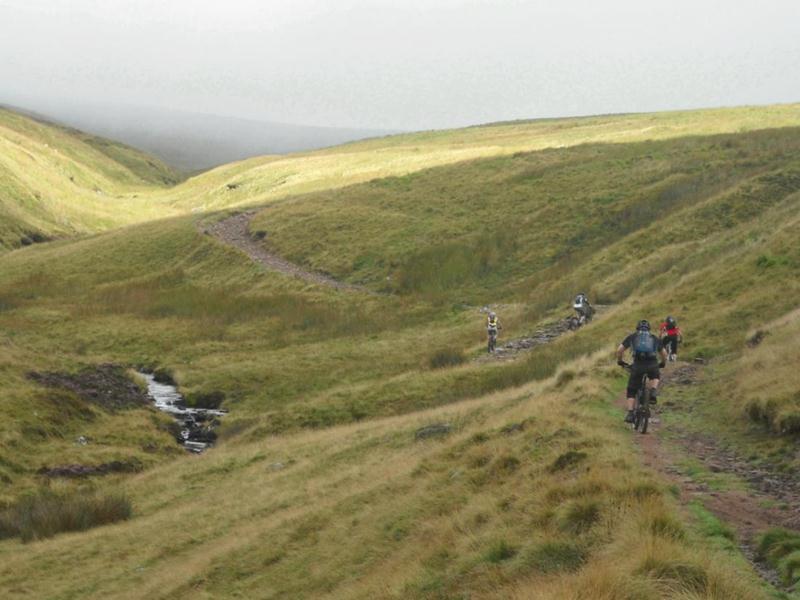 The photos are from a ride we did there in 2009 before MBSwindon even existed.