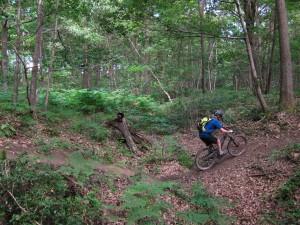 The Wyre Forest is a great riding area up near Kidderminster. It offers a lot of natural single track with optional features. The route length and difficulty can be easily adjusted.
Meet at 10am at the Duke William pub ready for a 10:15am start.
This will be a 3-4 hour ride, non technical, single track, with drinks and food at the pub afterwards.
See the ride reports from the women's ride at the Forest of Dean April 2012 and Ashton Court June 2012.