VENUE CHANGED DUE TO CONDITIONS (MUD)
Meet at 10am at the main golf club car park at Ashton Court in Bristol.
See ride reports from Dec 2011, Oct 2011 (inc video), Oct 2010 and Oktoberfest 2011.

View Bikefest Ashton Court + 50 Acre + Leigh Woods in a larger map
---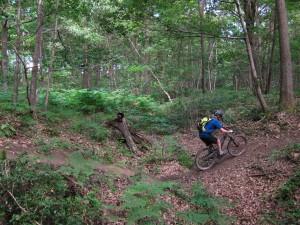 The Wyre Forest is a great riding area up near Kidderminster. This route will be lead by local ride Sarah Peters. Our women's officer Sharon will be there as usual.
Meet at 10am at the Duke William pub ready for a 10:15am start.
This will be a 3-4 hour ride, non technical, single track, with drinks and food at the pub afterwards.
See the ride reports from the women's ride at the Forest of Dean April 2012 and Ashton Court Feb 2012.