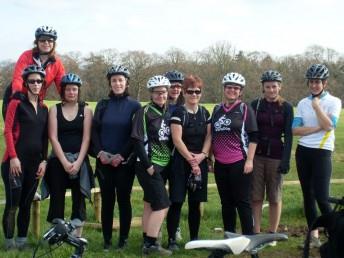 See photos and write up from the previous women's ride – Ashton Court February 2012.
Sharon is leading this ride of around 18 miles that takes in fairly easy roads, tracks and bridleways. See the Water park novice ride report for an idea of what to expect.
Meet at the Mouldon Hill car park (google map) for 10am. Ride will start at 10:15am.
See also our other March ladies ride at Cwm Carn.