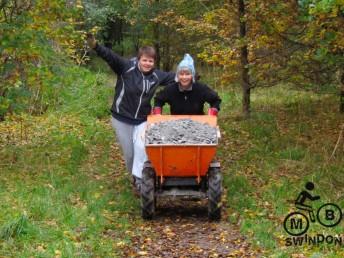 After a long gap over the summer we will be back working on the trail. It's in great shape now. We've got a few bits to sort following the tree felling works. We'll also be fixing up a few small patches ready for the winter.
We'll also probably do a bit of a litter sweep and other general tidying work.
As with all of our build days you are free to turn up or leave whenever you want. We'll be meeting at 10am in the car park. After that walk round until you find us.
See the build diary for previous trail build activity.