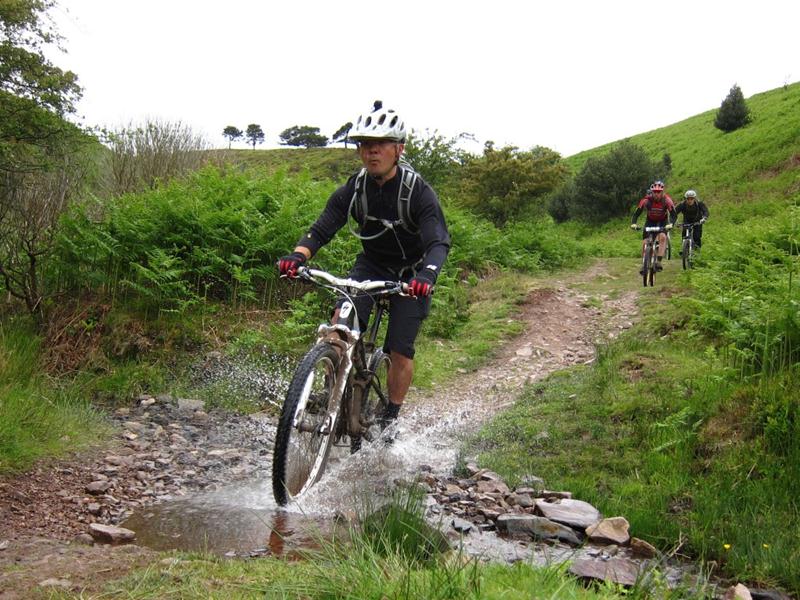 Gary Lee will be leading this ride and describes it below.
If you are serious about mountain biking and haven't been, then this is for you.  It's an often forgotten destination that's right on our doorstep and makes a change from the Welsh trail centres.  It's been too long since our last MB Swindon visit in 2013.
This ride will start from the carpark at Holford.  The route will include some steep technical climbs and possible pushing near the start.  All good rides include a bit of pushing or carrying.  This is rewarded with some of the best natural descents you'll find anywhere.  The terrain is a mix of singletrack, grassy moorland and some water features.  Some places are a bit muddy at the moment and can feel a bit like riding on wet carpet.
We will be heading over to Triscombe and play on some of the DH runs.  It is possible to do about 3 runs  (down and then ride/push back up) and still have some energy left before we ride back to the start.
Save some energy as there's a great finale as we head back down towards the carpark.  Oh!, there is a pub at the end.
I would recommend taking plenty of drink and some food.  The ride time is about 4 – 5 hours, 26-28km distance and around 1000m of climbing.  Intermediate to Expert level riding.
The scenery is very agreeable especially on a clear day.
See you there.  You'll be in for a treat.