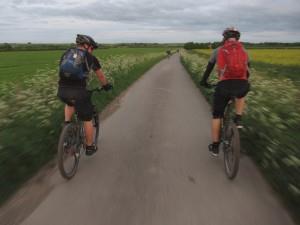 This will be a reasonably long local cross-country ride to make the most of the longest day.
The planned route is 25 miles, with pub stop halfway round. Plenty of options if the group feels like making it a bit longer or shorter (depending on how long we spend in the pub!).
Decent off-road lights will be required for the last bit of it, the club has a couple of loan lights if required just contact us to reserve.
Meet for 7pm in the little layby car-park that's on the left as you head towards Barbury Castle car park.