Update – Thursday 5th June
Due to a change in circumstances, this ride has now been cancelled.
Apologies for any inconvenience caused.
Starting at the
Small Grain Picnic Site
between Devizes and Calne, Tim will be leading a not so technical, 35km route with around 450m climbing around Cherhill and Roundway Down. Taking in some local sights such as Windmill Hill and Olivers Castle and with weather permitting great views across North Wilts.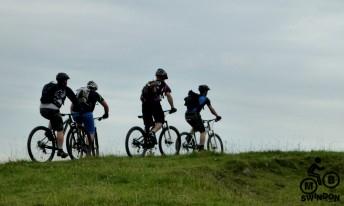 Riding in the area is not tough and most of the route weathers well (there's even a bit of road!) but if we have some rain it will be a bit muddy under the wheels in a few places.There will be a few chances to have some fun and 4 short steep climbs of between 75-100m each will push your fitness a little.