This is a bit of a last minute addition to the calendar but I fancy riding one of my favourite routes from Barbury Castle this Saturday. Route will be approx 25km at a novice friendly pace but enough interesting bits to keep non-novices interested as well.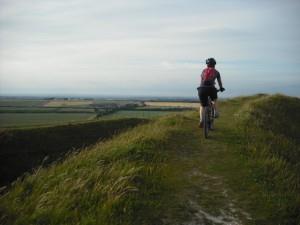 Meet at Barbury Castle car park to start riding at 1pm, remember to bring drink and a snack.
Rafe led a similar ride in early April details. See also the ride report from our March ride.
Anyone is welcome to join us.
Pete
---
Map of start location.

View Barbury Castle Car Park in a larger map