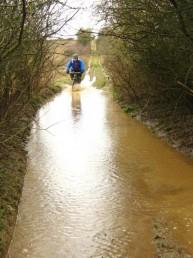 After several weeks of rain and with storms forecast then things were looking promising for this ride. The route promised several fun descents and few sets of steps – see the recce write up.  
Despite the weather the ride went ahead as advertised. On the day only Tom and Gary turned up so they checked out some more route options for future rides. Read all about it on Tom's blog.
All these routes are definitely worth another try when (if) it stops raining.
Keep an eye on the calendar for upcoming events. We've got a south Cotswold epic already fully scoped out plus a north epic to be trialled soon.