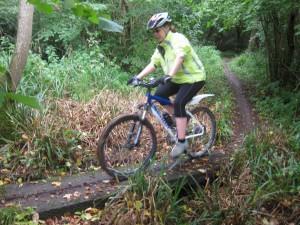 See ride report from 2010 for more information about Spirthill Trails. A few more photos from June 2011.
This was a novice friendly ride and we eventually found 14 riders once we all met up. We did two laps plus a few bonus loops of our favourite section. We also spent a long time trying to make it up the steep mud ramp which Pete annoyingling cleared every time. Blame the bike.
We finished off with a trip to the pub down the road.