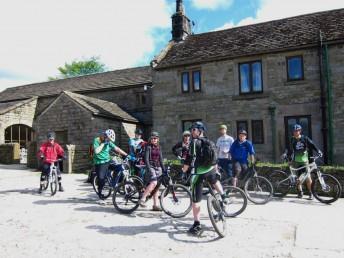 This was a weekend trip based at a catered bunkbarn in Bamford with Hit The Hills. We stayed at the Homestead bunk barn, part of a working farm.
Out of the 21 who booked then we had two fails before we even got to the pub on Friday evening: two to a car break down (Robin and John) and Russell who realised that he was one wheel short of a complete bike when he was a few miles from Bamford.
This did mean more food for the rest of us though.
On Saturday we split into two groups, with both following pretty much the same route. Our guides were Mike Hickey and Michael Cycle. They'd put together a bit of a tour of some classics. Like all good routes it started with a climb, followed by a climb and then another climb. We were rewarded with a load of fun downhill though.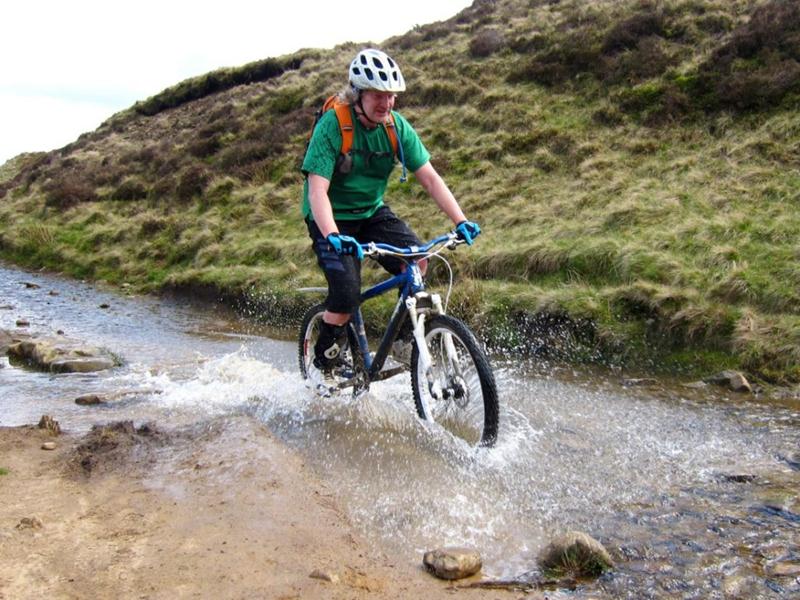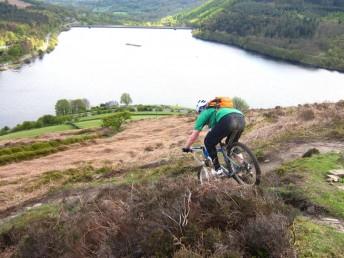 The two best downhills were towards the end, firstly with the run to the Derwent reservoir. After a rest next to the weir we had a stinging climb up to Derwent Edge and followed by a steeper run. This had the bonus of finishing next to the Ladybower Inn.
Saturday route map: OS | GPX | Mapmyride.
We'd broken five of our riders on Saturday. Mind you, 25 miles and 760m in 5 hills was a decent challenge. So,on Sunday a slightly smaller group drove over to Hayfield and did a shorter route which took in the Kinder reservoir and Middle Moor. The easy descent to the reservoir was fast and fun. The set of steps on Middle Moor were entertaining too.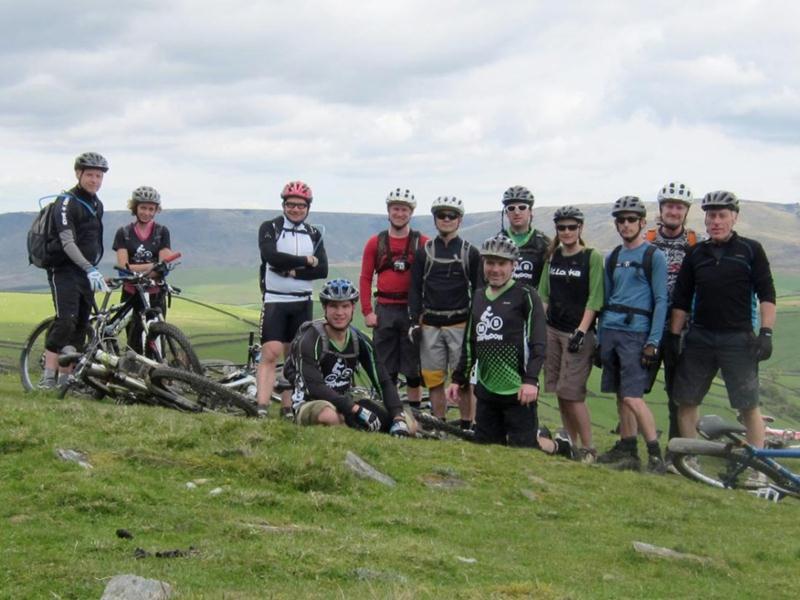 We finished with a sneaky drink at the pub in the middle of Hayfield.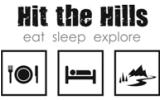 Thanks to Mike Hickey and Michael Cycle for inventing and guiding us on the routes plus Christian and the Hit The Hills guys for providing the food.
Our next bunkbarn trips are The Jubilee Clip and then the Snowdon up and down visit. See our events page for a complete list.