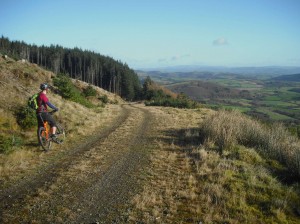 Originally it was MIOW MIOW (Middle of Wales, Middle of the Week). It's now MIOWEOW (Middle of Wales, End of the Week).
We've got three days of riding planned in the scenic Cambrian mountains. This is where the famous Real Ale Wobble takes place (more information and photos).
We're staying at the Neudd Arms hotel, right in the centre of Llanwrtyd Wells with two bars and no-nonsense food available right there.
The plan is to arrive Thursday evening and start on the drinking activity.
We've got 25 mile rides planned for Friday, Saturday and Sunday. This includes the famous Doethie valley route.
To book a place contact the Neudd Arms and tell them that you're from MBSwindon. The dates are Thursday 22nd September through to Saturday 24th September.
We're also looking at eating at the Drover's Rest on one of the evenings.