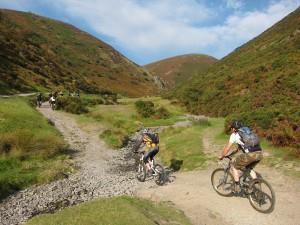 We were all uncharacteristically early for this ride and actually set off within about ten minutes of the published start time. We had fifteen riders, mainly from MBSwindon, with some extra riders from the "Unfit riding club". Ex-local Mike Hickey had devised a route for us.
After leaving Church Stretton the route took us straight up to the top of the Long Mynd. No faffing here. After climbing to the top we then continued climbing to the real top, the trig point. The road West from the trig point had grassy mounds obout 10m apart for the best part of half a mile. A lot of fun was had jumping all of these.
We then descended the famous Minton Batch valley. One of our party went beyond the limit on a fast road corner at the bottom and ended up taking a slide along the road. Ouch.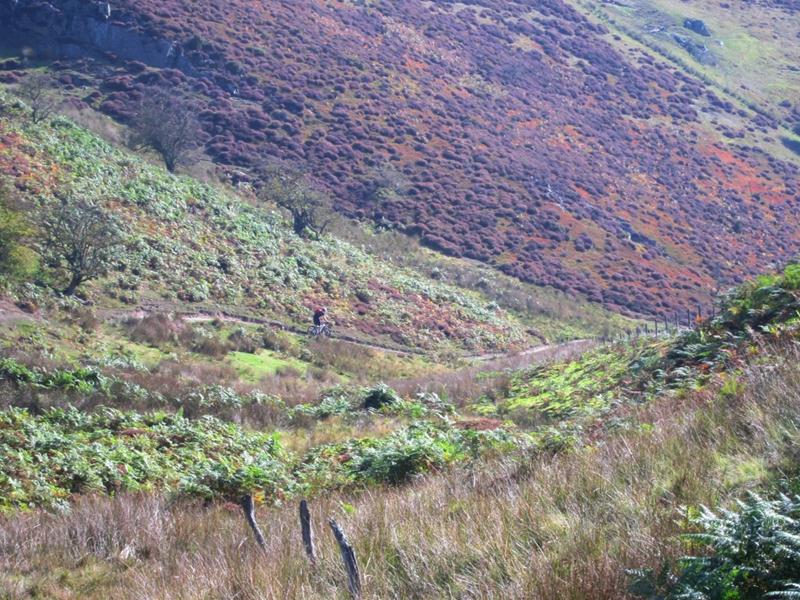 Then it was a case of "what goes down has to go back up", so we regained all of the height by following a fire road up to the gliding club.
Mike then gave us a choice: pub or pub,up,down, another pub. We opted for the latter.
We called in at the Crown Inn at Wentnor for beer, cider and food.
After lunch it was very much a case of what goes down has to go back up. Our third steep climb of the day took us up an old track from the base of the hills to the top.
We then followed our third descent of the day, ending up at Little Stretton. We were disappointed to find that the pub in Little Stretton was closed, so we returned to Church Stretton and called in at the Bucks Head Hotel for a post ride drink.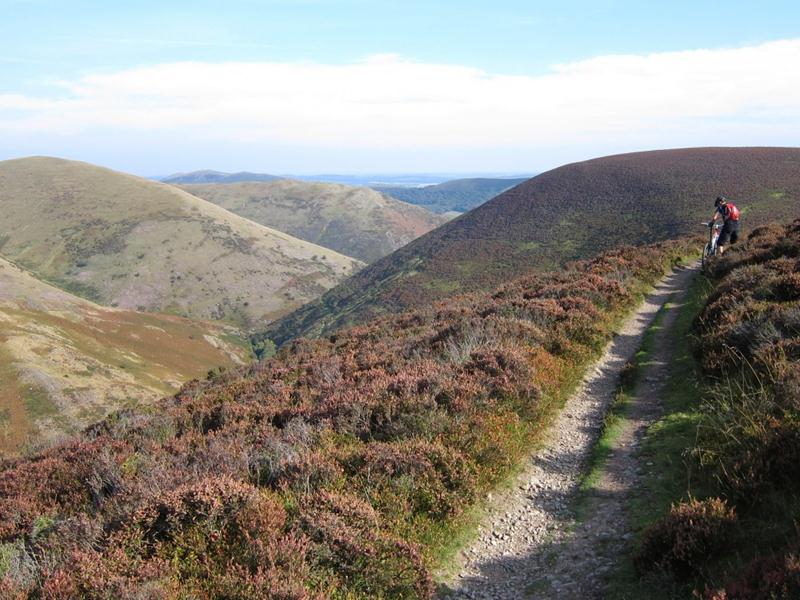 More (colder) pictures of Long Mynd.
Route Map
Long Mynd route: OS Map, GPX, Map My Ride.
Video
Photo gallery