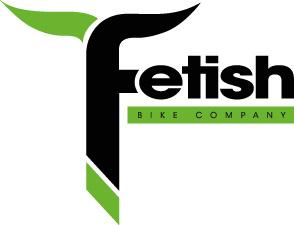 Fetish
Pronunciation: /ˈfɛtɪʃ/
an excessive and irrational devotion or commitment to a particular thing
Seems a pretty appropriate name for a bike shop that hopes to cater for your two-wheeled obsession in any flavour: Offroad, Road and everything inbetween.
Fetish Bike Company offers a new approach to cycling retail with premium clothing, nutrition and training, workshop service (some of you will know Pete Gowland, the Workshop Manager), advice, bike fitting, race support and the finest bikes all on offer in their new Cheltenham shop.
FBC's varied range includes:
Mountain bikes from Commencal, Ibis, K9, Davinci, Labyrinth and Nukeproof
Suspension from Fox, Rockshox and BOS
Components from Shimano, SRAM, Renthal, Crank Brothers and MRP
Tyres from Maxxis and Continental
Helmets and protection from Urge, Catlike, and 661
Clothing from Royal, Shutt, VR and Cipollini
Shoes from Shimano and Northwave
Eyeware from Adidas
Nutrition from Torq, Stinger and USN
"Fetish is not just a bike shop though. Fetish is a brand with it's own identity; Fetish aims to provide everything you need to perform at the top of your sport." 
In additon to all of this, Fetish Bike Company are also the title sponsor for the 2012 Gravity Enduro series. For more on that (and for pictures from the opening night) see Southern Downhill's report here.
MBSwindon club members  get 10% off bikes, parts, accessories and labour at Fetish Bike Company – Don't forget your membership card!