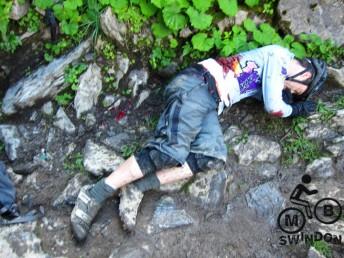 Due to low numbers this course has had to be cancelled.
This is a one day course with Wolverest group that provides a certificate in basic first aid. It is based at their training centre in Swindon. Read our first aid story to see why training can really make a difference. Photos from the Nov 2013 course.
It will cost £40 per person inclusive. Meeting at 9:00am at the Wolverest Training school.  21 Cherry Orchard North,  Kembrey Park,  Swindon, Wiltshire, SN2 8UH. Details such as lunch are not confirmed yet.
There's room for 12 people on a first come, first served basis. To book send an email to info@mbswindon.co.uk with the subject line 'First aid training' and we will get in touch with payment details.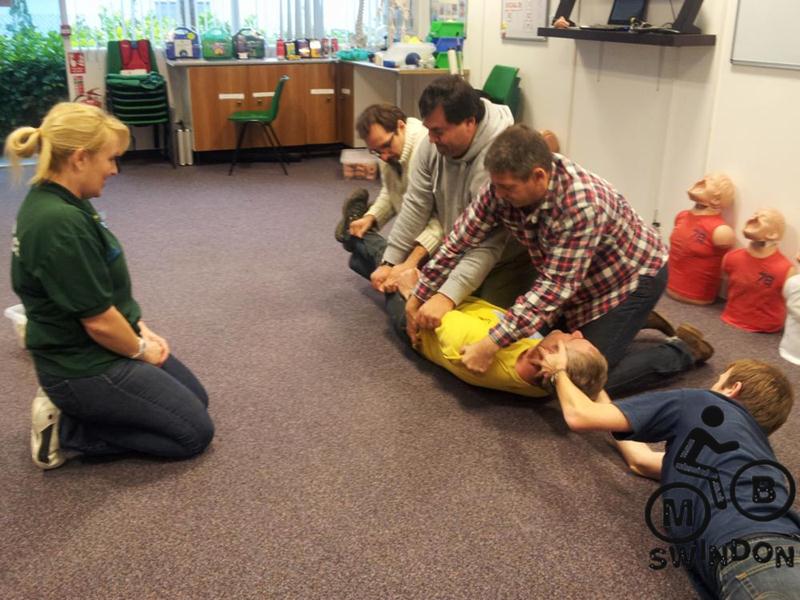 Topics covered:
Initial care of the scene and patient

Fears of first aid
Road safety
Barriers – gloves and face shields
Initial assessment
Breathing unconscious patient and recovery position

Cardiac problems

One rescuer CPR
Chest compressions only
CPR hand over to a second rescuer

Other primary care problems

Choking
Serious bleeding and types of wounds
Shock
Spinal injury
Snatch rescue (removing a patient from a dangerous situation)

Specific injury management

Breaks and fractures
Embedded objects
Eye injuries
Sunburn
Head injury and helmet removal
Hypothermia
Chest injury