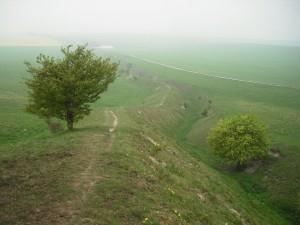 Chris has invented a long ride that takes in the White Horse trail, the Wansdyke, Morgans Hill, The Cherhill monument, the Marlborough downs and the ridgeway. It should come to around 35-40 miles.
The event will start and finish* at the Check Inn in Wroughton near Swindon (Google map location).
* this isn't an out and back ride, it's a circular ride.