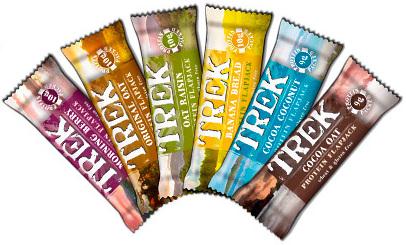 We have a new club member discount!
Natural Balance Foods are offering 15% off website orders using a discount code available in our member only area (you can join the club for £10).
Natural Balance Foods make the Nakd bars  that are available in supermarkets as well as the Trek range.
The Nakd bars are cold pressed from fruit, nuts and other natural ingredients. The classic bars are joined by the Nakd Crunch bars, Oatie bars and infused raisins.

The Trek range offers protein bars and protein flapjacks. If you're not sure about the flavours then you could order a mixed box.