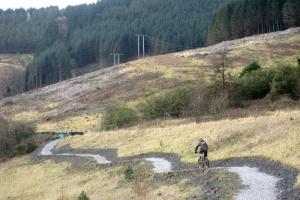 UPDATE: As the Wyre Forest and surrounding area are currently under a thick blanket of snow we've been advised by the locals to postpone our planned ride. Always ones for turning a negative into a positive we've decided to use this as an opportunity to visit the newly built trails at the Garw Valley in South Wales.
Current reports are that it's very cold in the valley's but there's no snow and they're not expecting any (fingers crossed).We'll meet at the visitor centre at 10 am for pre ride faffing and start not long after. There are two trails, a blue and a black, giving us the option to ride both or just the blue. The trails aren't very long so we'll have the option of riding them as many times as wanted. There's not much info about the visitor centre on t'internet, these places normally have some sort of a cafe but it might be an idea to take a packed lunch.
Car park location on google maps. For those using satnav the postcode is CF32 8AT
More info on the trails at Garw Valley Community Council website  and on Trail Guru plus the Garw Valley MTB facebook group.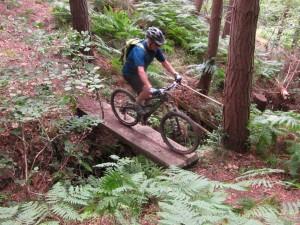 Tony Holmes (MBSwindon's Midlands Representative) will be leading this ride around the Wyre Forest.
We have been here several times before and it is safe to say that this is one of our favourite locations for natural singletrack.
Last years wet weather meant that the forest was something of a mudfest for most of 2012, however current reports say that it is beginning to dry out nicely, so we should be in for a good day out.
Ride Report from a previous visit.