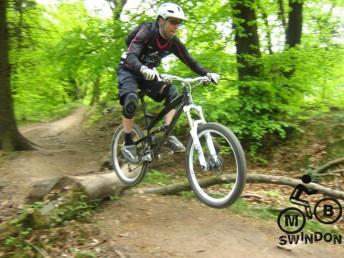 Cancelled due to injury. It will happen some time in the future.
Another chance to ride the great downhill trails and some natural things in the Quantocks with Robin. See the photos and video from last time. 
Start at  Triscombe Car Park at 10.30 prompt.
There will not be any shops etc. during the ride so bring a day's worth of food, water and spares. There is a pub at the end.
The climbs are long but steady – no worse than Welsh trail centres, but not a ride for novices. Skills wise, its all on the fun side of technical. Don't let the 'downhill' tag put you off – it's all rollable.
More videos. Some with appalling soundtracks:
http://www.youtube.com/watch?v=EYBkbgKoQO0
http://www.youtube.com/watch?v=qseWIPx8ahw
http://www.youtube.com/watch?v=KHYycekpqRs
http://www.youtube.com/watch?v=9XXSUZME320