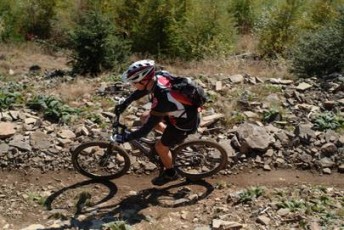 Once again we're heading down to the trails of Afan and once again Chris Hopkinson will be taking lead duties. The plan is to gather at Glyncorrwg visitor centre for a 10 am SHARP departure. We'll head out up the infamous climb for a lap of White's Level before returning to Glyncorrwg for lunch. Once suitably refreshed those with the legs for it will head out up THAT climb again, this time riding Blade.
As this ride takes place on waymarked forestry commission trails it won't be a traditional led ride. However, the club ethos of "nobody gets left behind" will apply. This IS NOT a novice friendly ride but if you've previously enjoyed a few of our novice friendly outings and want to step your riding up a level, a lap of White's Level is a perfect introduction to what Welsh trail centre riding is all about.
See y'all down there yeah?