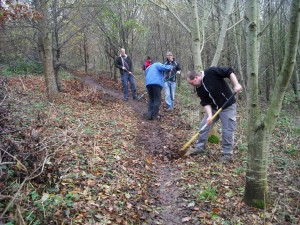 We rode the trail on Friday night and decided that the time had come to rake the leaves off. Loads have fallen now and we need to shift these before they get ridden into the trail.
We're going to be there from 9:30 until about 2pm and hope to rake the entire trail in this time.
It would be great to have some help – turn up any time.