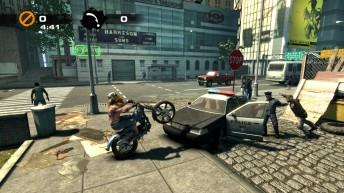 Think you know where all the trails are in Swindon? Test your knowledge of the back alleys, wooded trails and sneaky Urban routes with Tom Scott, MBSwindon's authority on urban riding.
In truth we will not be asking you to bunny hop onto the bonnet of a police car or evade drug dealers in a GTA5 style (Have you found the mountain bike yet?), knowledge of UK Garage and Urban grime also not required.
Joking aside, there will be nothing technical on this route, so we would love to see beginners and people new to the club on this ride. Distance will be around 20 miles and will be a different route to the last time we ran this – I learn something every time I ride with Tom.
Starting From Croft Trail at 10AM, lasting about three hours.