Phil Allum ran this route in August last year, so to mark the anniversary, he'll do it again!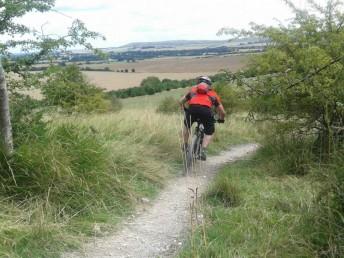 Starting out with the first half of Croft Trail (Britain's finest urban singletrack), this will head out towards the Malborough Downs, taking in some of Phil's favourite climbs (there will be a fair bit of climbing on this route) and downhills.
Terrain will be the usual mix of byways and bridleways, taking in the famous (and infamous) Ladder Lane, finishing up with he second half of the Croft trail for a total of around 30 miles.
It is worth noting that there is no cafe or water stop on this route so you will need to carry sufficient food and water for the ride.
To give you an idea, here's the ride report from last year: http://www.mbswindon.co.uk/ride-report-phils-thriller-in-the-hills/