Words & Photos by Gary Palmer
The weather Gods were going to be good to me again – brilliant! I turned up at the Swinley car park to see flashes of green & pink MB Swindon shirts all over the place. At 10.00 am, 15 of us met at the wooden shelter. A couple of the ladies passed by just to mention something about cake; don't know what that was about.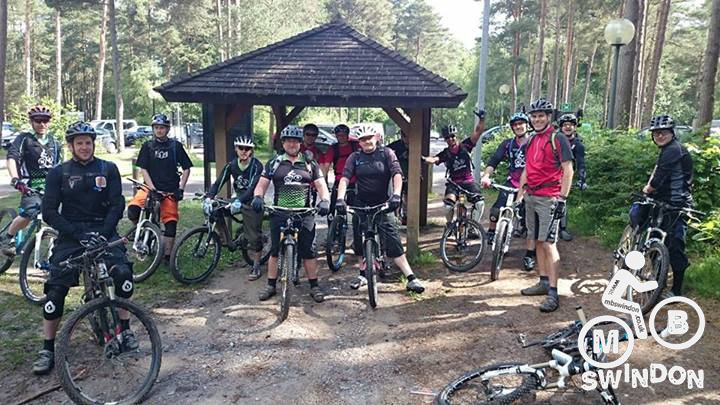 Mike West & Adam Campbell from Swinley Forest Mountain Bikers were going to be leading this ride, and after a brief description of what we had let ourselves in for, we were off. Now I don't know if I'm linked to a different gravitational pull to everyone else, but… bloody hell that was some pace! By the end of the first section I was sucking the pigeons out the trees. Needless to say, we carried on.
On one of the downhill sections I was following James (Dippy), when all of a sudden his watch flew off his wrist. I stopped to pick it up. This nearly proved a mistake about 6 times over – I know now what a rabbit feels like when it's trying to cross the road!
After a good hard pedal through some great bendy stuff we soon caught up with the rest of the group.
Mike and Adam took us through some great off piste sections of Crowthorn woods and considering the rain we had had lately, the conditions weren't to bad. I do like natural single track – there's always something to keep you on your toes, including clattering off a few trees.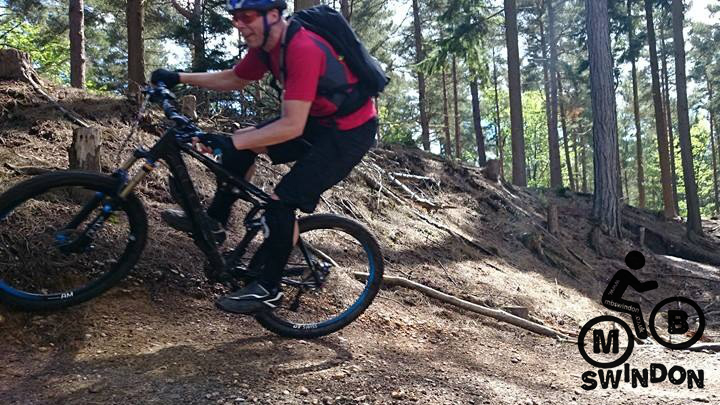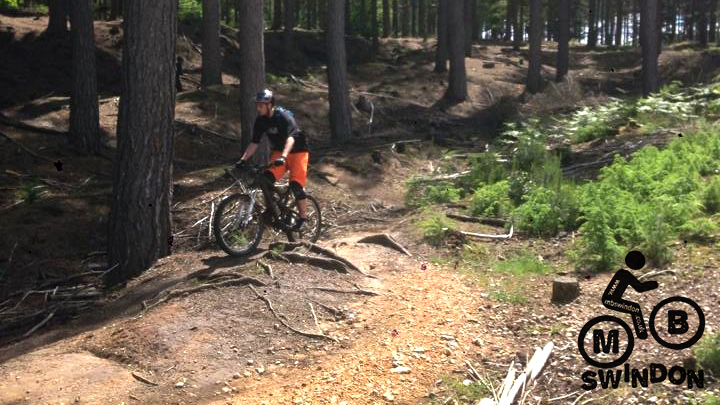 I can't remember the name of some of the sections but this bit coming up was great fun. After a quick regroup and a bite of a sandwich we were on our way again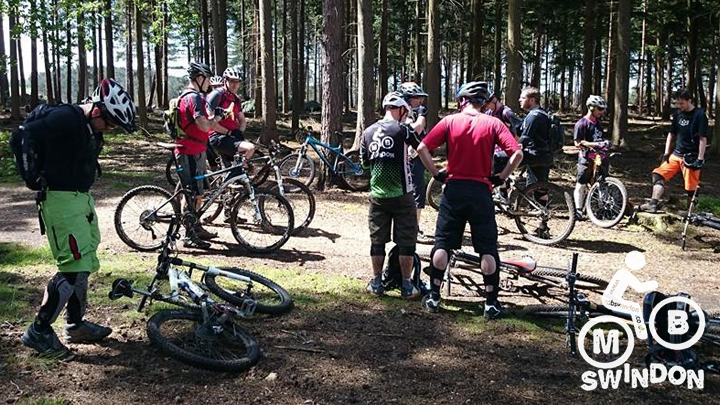 We started to head back and Mike managed to find some hills to climb. This is where the same gravitational pull I'd had at the start got hold of me again (thanks guys for all your patience).
There is some great fun to be had at Swinley and I'm sure you will all join me in thanking Mike and Adam for taking us round a nice 20 mile loop at a fair pace.