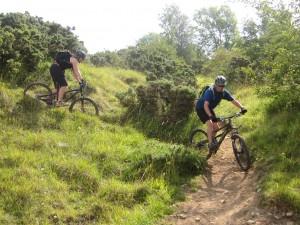 We met at the Craven Arms pub in Brockhampton at 10am. (They don't have a website. Contact is GL54 5XQ 01242 820410 see the good pub guide too). The sun was shining and temperatures were already high.
James Scott was taking us on a tour of the best bits of Cleeve Hill. We've seen James ride down some very fast and steep things so we knew that his definition of good was going to be, well, good.
Our group of ten started out with a bit of a road ride which served as a useful warm up. After a quick stop to take in the view of Cheltenham we were doing our first downhill. Because we rode down all of the hill then we had to ride back up once we reached the bottom. This pattern was repeated several times.
Luckily The Rising Sun pub was at the top of one of the climbs.
After lunch we did a few more runs down the common, including the big valley. A challenge was set to climb up the steep hill opposite to the bench. I had a go at this but failed on the last bit. No one else could be bothered.
James was corract about the "training jump" at the bottom of this; a perfectly formed bump that will chuck any bike into the air with the front wheel higher than the rear. Great fun.
We ended up covering 22 miles and a lot of climbing. The Craven Arms solved our hunger crisis with baguettes and chips. Job done. Great ride. Thanks to James for leading.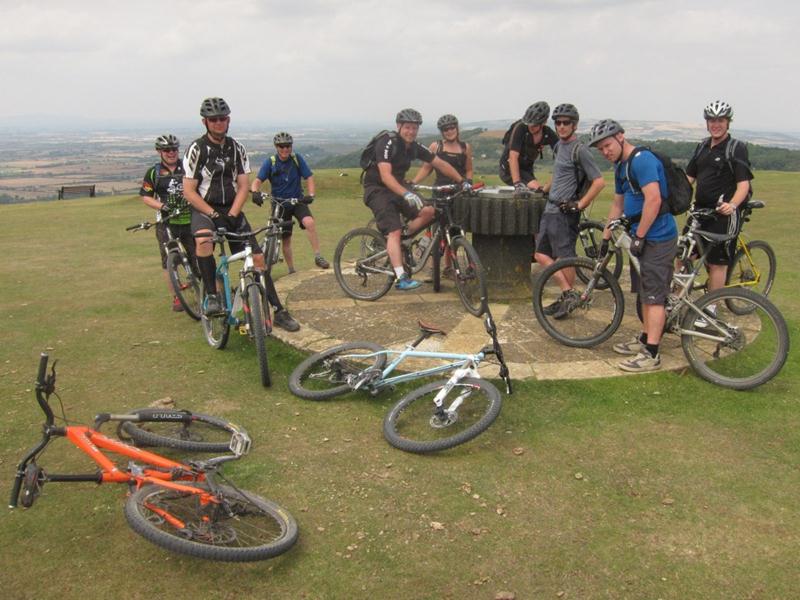 Route Map
Photo gallery