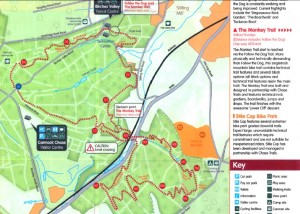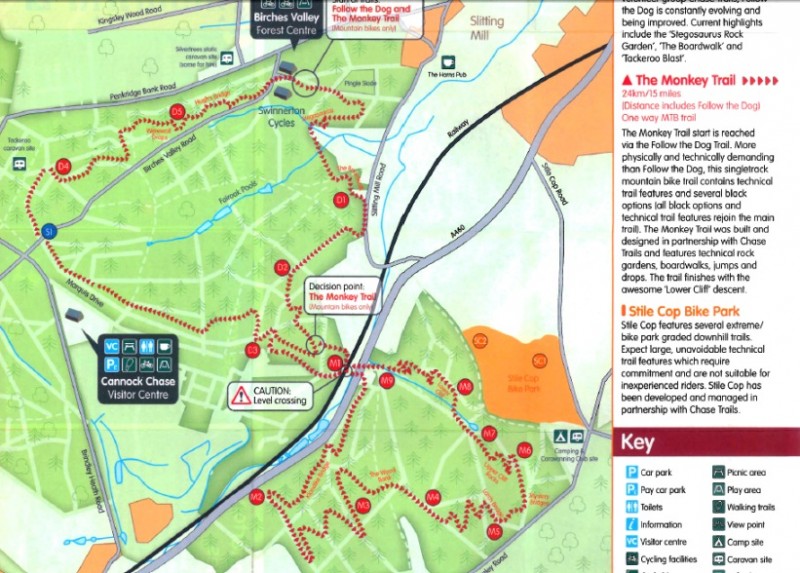 The Cannock Chase trails are located between Cannock and Rugeley near the M6 North of Birmingham. Chase trails website. They've been built and maintained by volunteers. Rather like our very own Croft Trails in Swindon. 
There are two main trails:
Follow the Dog This is the main loop and is approximately red grade.
The Monkey Trail This is an add on loop that joins about half way round and is red grade with black options.
Being next to a large conurbation means that a large number of riders visit the trail every weekend. It's a bit of a victim of its own success and the volunteers have had to work hard to keep the trail up together.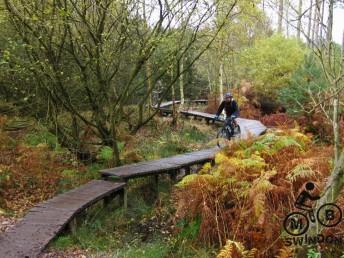 All the same, we opted for a Sunday visit and found the massive car park full. Out on the trail things weren't too bad. We had plenty of space when riding sections. If you stopped for five minutes anywhere then you'd probably see two or three other groups of riders. The trails were in great shape considering the level of use that they obviously receive. 
We did see a few riders slip off the raised wood section near the start. I think they'd broken the rule of "don't lean, don't brake, don't turn any more than necessary".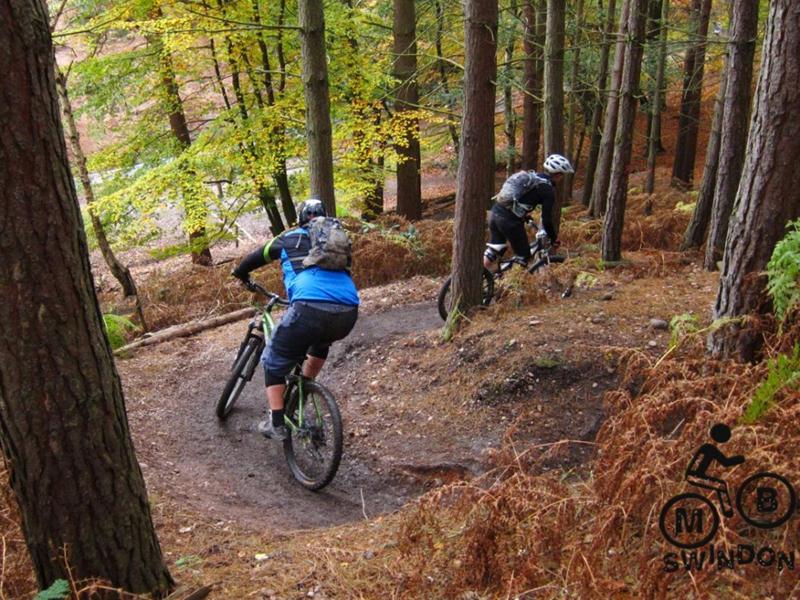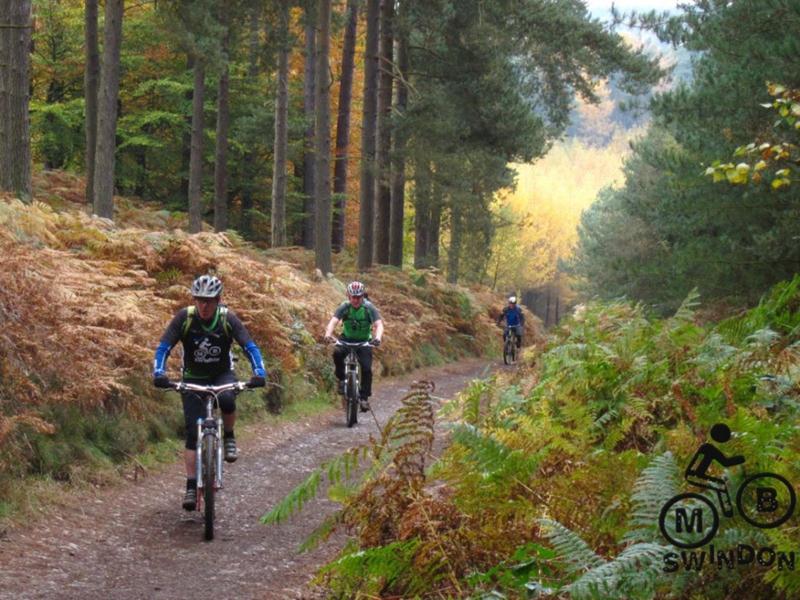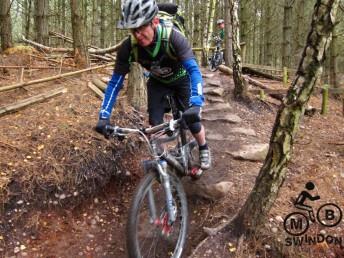 When we'd visited in 2010 then a few sections had been closed off, so we actually rode the proper link to the road crossing this time. This time a large section of the Monkey trail was closed off for forestry work. We didn't feel short changed – the Monkey trail still provides a great variety of singletrack with some really tight trail through the trees on the hillside. A few of us gave the black option a go. After wimping out on the first big drop off we agreed that it was definitely black grade. There were a few sections of rock that looked alright but we really struggled to make it round the tight corners at the top of them. Still, no one was hurt.
A small personal victory was making it over a narrow plank over a ditch at the start of another section. That's at least one black option ticked.
The last two descents onthe Monkey trail ticked all of the boxes. There's a decent amount of downhill available considering the climb to get to it and the trail makes really good use of the hill.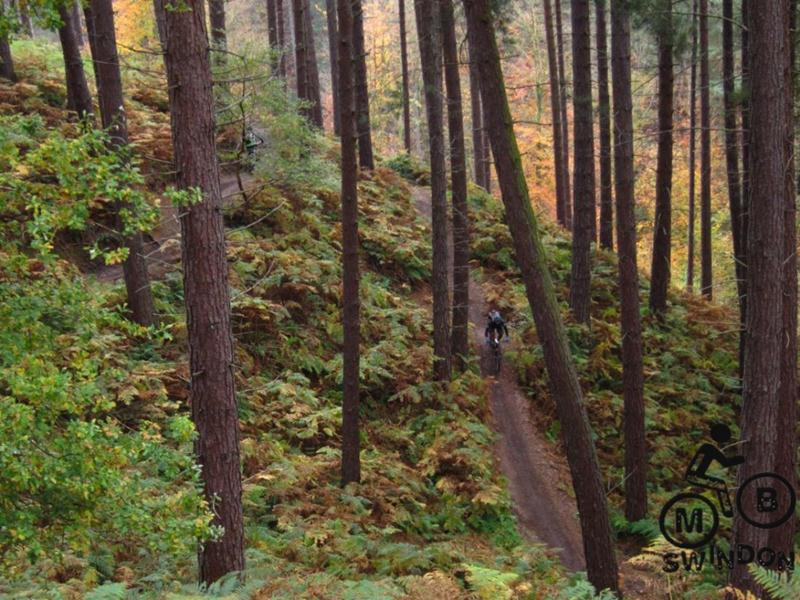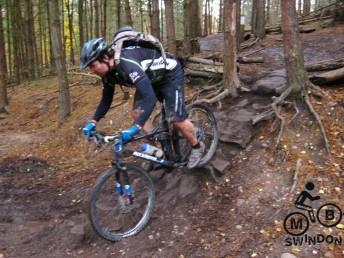 After crossing back over the road we rejoined the main trail. For a route through a flattish area we found some really good flow in the latter sections of this.  The rocky ramp down between two tight trees (Werewolf) has now become a black option with a bypass round it. Most of us gave it a go. Another black option ticked off (of course there's easy black options and difficult black options).
The final set of ramps and kickers have now been armoured with rock slabs. I'm sure this is so that it can withstand the traffic levels but it's quickly knocks off speed. Another price to pay for being successful.
Our verdict is that the trails at Cannock Chase are well worth a visit. If you can manage it then visit on a week day to avoid the crowds.
See photos from our 2010 visit to Cannock Chase.