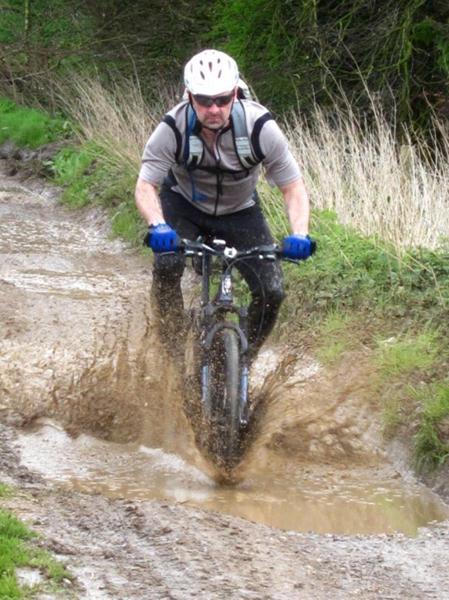 These are photos from the team marking out the route and from the event itself on Sunday 22nd April 2012. Route maps here.
Photobucket photos of riders on the long route here. Full size photos also on Flickr.
A group of 9 volunteers spent several hours on Saturday marking out the routes. Our luck was in on Sunday as the day began with bright sunshine which was sure to encourage more people to enter on the day. The event ended up with 198 entrants, more than double the 86 who entered in 2011.
All three routes started and finished with the Croft trail and took in a selection of favourite sections on the Marlborough downs. It was great to see so many riders enjoying the route.
After a week of rain then it was fair to describe conditions as muddy. The descent down ladder lane was carnage with riders slipping off on the greasy ruts.
Big thanks to the group of over thirty who marked, marshalled and swept the route plus those running registration, car parking and rescue. We're already thinking about the 2013 event.
Prospect Hospice website report | Swindon Advertiser article.