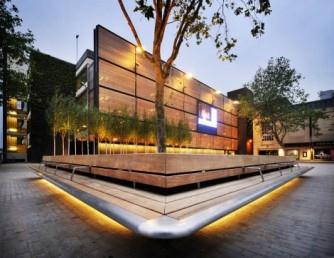 The Cross Country Olympic races will be shown live on the Big Screen in Wharf Green, Swindon town centre on Saturday 11th and Sunday 12th August. Google map of location.
Saturday will play host to a live cycling display too.
There will be a bunch of mountain bike obstacles, a 100-seat tiered stand to view the race, information stalls, Wii games in the truck-lounge area, and Watt Bikes.
You can be a club, team, shop or group of nutters to enter the Watt bike race. Just turn up for a 10am start. You will need a team of four to enter one person into each of the four categories (likely to be 500m, 750m, 1000m and 2000m). Prizes for teams and for individuals, courtesy of CTC and British Cycling.
Other Olympic cycling events that are likely to be on the Big Screen are as follows:
– Road: Saturday 28th July – Wednesday 1st August
– Track: Thursday 2nd – Tuesday 7th August
– BMX: Wednesday 5th – Friday 10th August