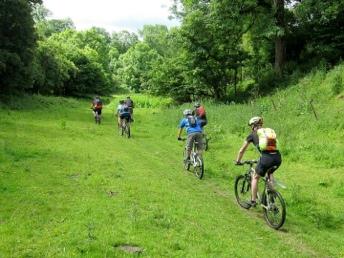 This will be a nice ride along cycleways, a bit of route 45 and some short sections of lesser known singletrack trail. Nothing technical. Most of the route is pretty flat, there are some small hills but these are short. Start and finish in the main car park next to the cafe, which sells cake!
Phillip will be leading this 15 mile ride around West Swindon and the surrounding countryside.
 Meet in the car park for a 10am start.