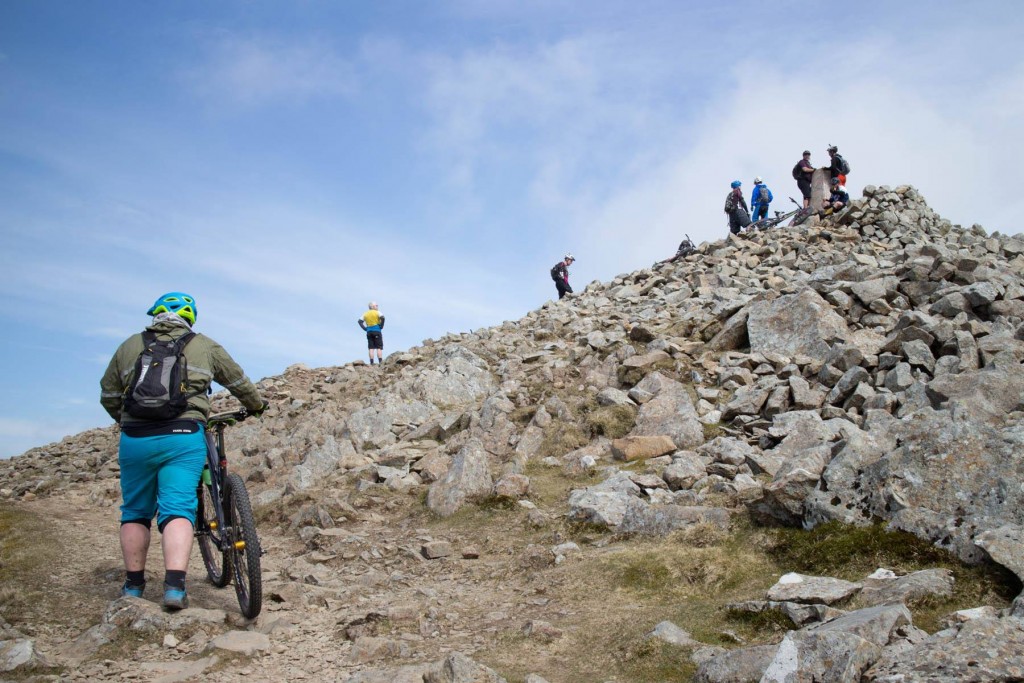 As you may have noticed by now a few of the club went on a trip to North Wales (Snowdonia) last weekend. This wasn't an official club trip and as such it was a case of every man for himself. No sign in sheets, no fixed agenda, no meeting for a beer before hand to discuss riding plans.
A few nights accommodation were booked at the excellent Ty Nant bunkhouse, a basic idea of where we wanted to ride and a lot of weather watching was just about all the preparation that was necessary before we went.
Where did we ride? What did we think of it? Well here goes…
Nant Yr Arian
Thursday saw most of us arrive at Bwlch Nant Yr Arian (or "Nanty") near Aberystwyth for an early lunch and ride around the popular trails. Being a Thursday it was quiet so we had the cafe and the singletrack just about all to ourselves.
There's only really one main trail here the Summit Trail, but it has a shortened version and a longer loop if you fancy some extra XC and climbing.  Summit itself is approx 18km and has around 500m of climbing for you.  Its a great introduction to the more rocky nature of trails in North Wales and definitely worth a visit to get you in the mood for "what's occurring" a little further north.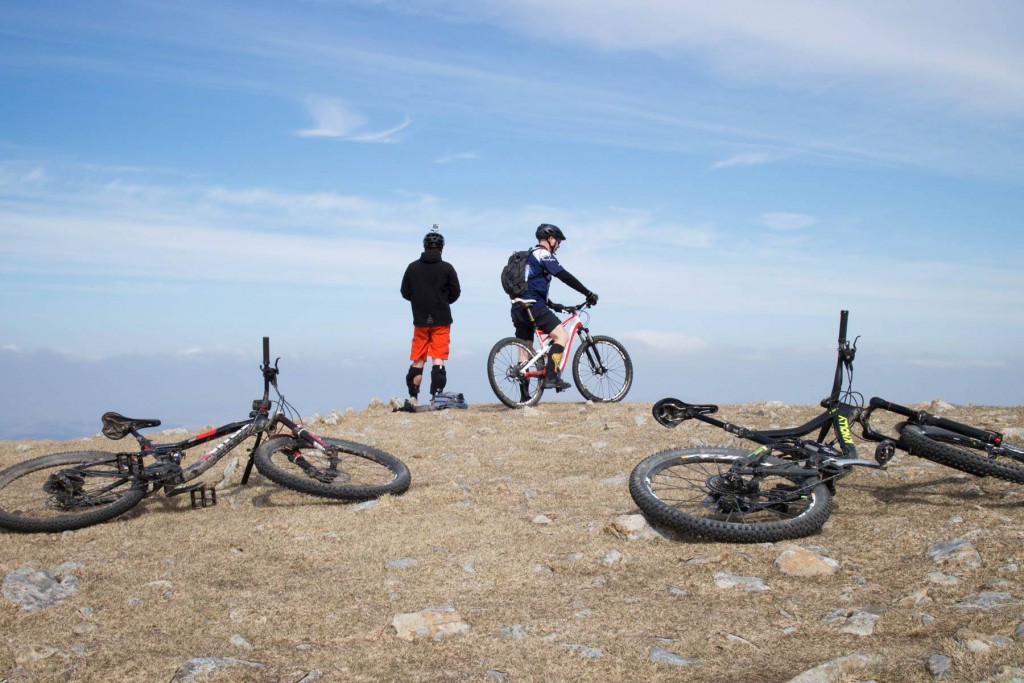 Cadair Idris
Climbing a mountain with your bike is one of those bucket list activities that you simply have to do and Cadair Idris is a rugged peak in Snowdonia with the most amazing views and riding.
Its accessible to many abilities, so long as you don't mind pushing or hiking your bike a portion of the way up or even down. It is very rocky!  We all climbed Cadair Idris on Friday, deciding to do it on a week day to minimise the chance of upsetting walkers on the path to the top.
Its perfectly legal to ride up and down this mountain, but being the second most popular among hikers in Snowdonia you have to choose your slot well.
Why should you "do" Cadair Idris on your bike? Well, the views are amazing, you are likely to see low flying jets as  its in the middle of the Mach Loop and you get to ride down hill for an almost uninterrupted 10 km! There are number of well published maps/routes to the summit on MBR and MBUK websites to help you plan your day.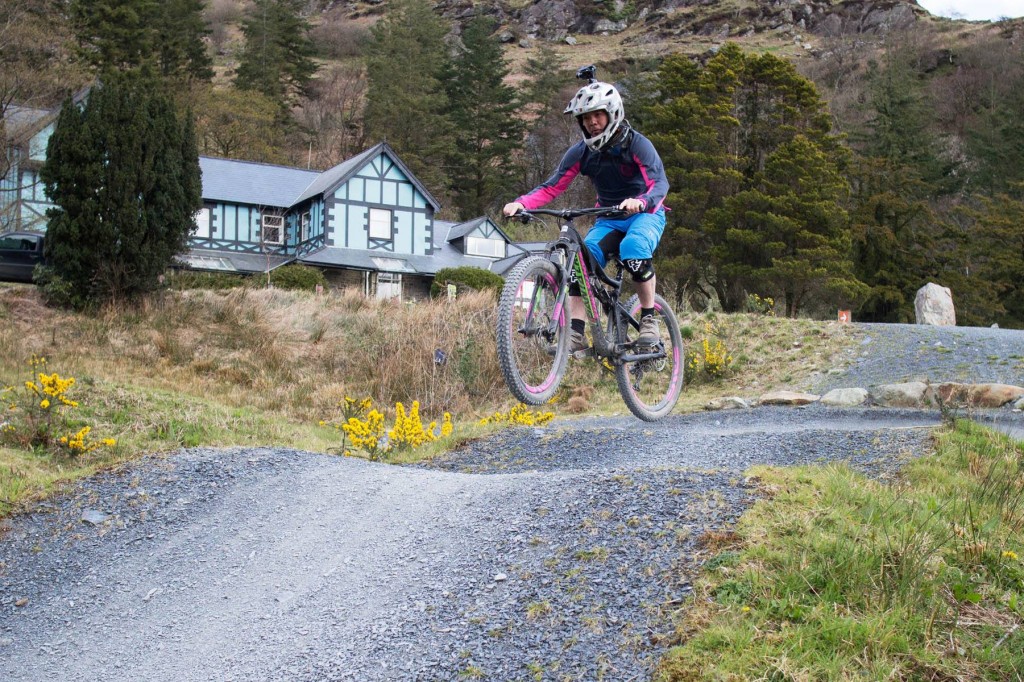 Antur Stiniog
Time to re-calibrate your trail grade knowledge. Heading off down the Blue "Jympar" trail at Antur Stiniog, you immediately realise that this is definitely not the Verderers at FOD! Bumpy, rocky, fast, steep and loose – it would warrant a RED grade anywhere else I have ridden.
Controlling your speed is key to riding all the trails here or you could find yourself a long way from the ground as you head over a blind jump.  Most are very safe and they can actually be ridden quite slowly without the need to fly over huge gap jumps. The RED and BLACK trails of Wild Cart and Black Powder deliver more of the same high speed, rock and bumps you find on Jympar but the incline is increased.
As you venture up the grades you are presented with steeper trails and bigger drops. With some control and determination it is possible to ride these trails on a trail bike with short travel, but 150mm is the recommended suspension for these runs.
Of course body armour is a must too. We turned up padded and a few of us with full face helmets, and still felt under dressed as the majority of riders were on heavy dual crown DH rigs and by the looks of their clothing on their way to play in the NFL!
However, there was also a large case of all the gear and no idea from a proportion of the riders, who were fully suited and booted yet only riding the Blue trail, slowly!
There is no option but to use the uplift here so its advisable to book as it can get busy.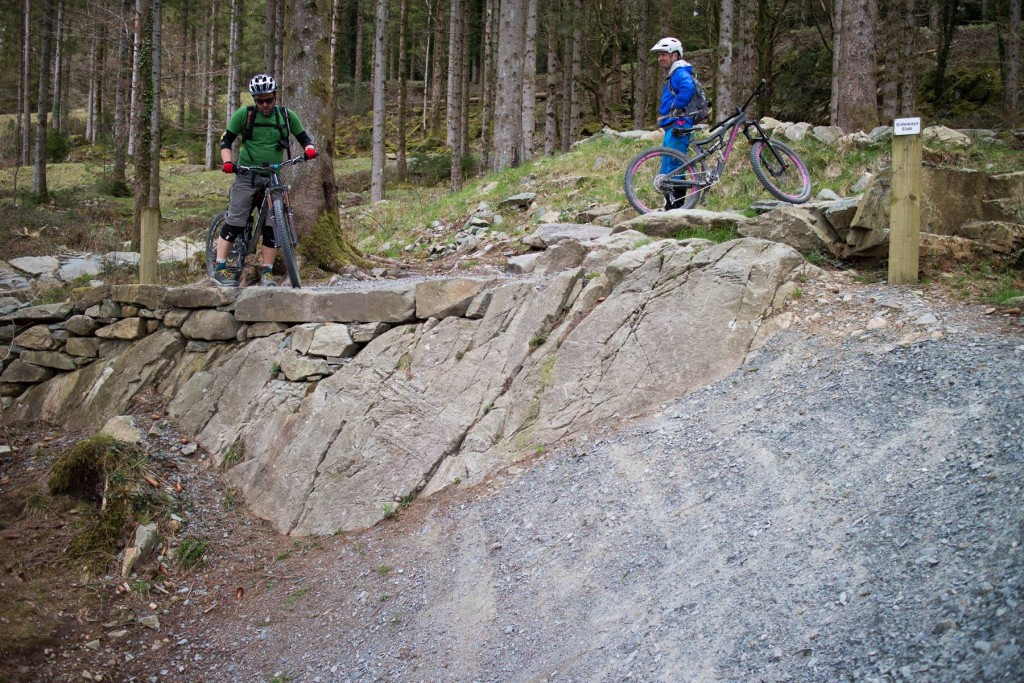 Coed y Brenin
"Coidy" definitely not "Cody" Brenin is legendary in status and for some very good reasons. Many a mountain biker makes an annual pilgrimage to the UKs first dedicated mountain bike trail centre.
With everything from the Green family trail Yr Afon to epic 38km Black graded Beast of Brenin, Coed y Brenin has everything. You will need a few days to experience all of it but if you have a few hours and have  good level of skill and fitness you wont go wrong with the MBR trail.
A rocky, challenging, technical trail throughout, offering some sweeping descents, like 'Bugsy' and  'Pink Heifer', as well as Coed y Brenin's most demanding stone pitched sections, namely 'Badger' and 'Beginning of the End'. It also boasts 'Cain', an outstanding natural section, as well as the rebuilt and modernised 'Abel', with a series of fly offs to test your skill.
It really is a challenge and the most fun you can have at Coed y Brenin. If you want to have a warm and prepare yourself for whats to come in terms of the rocky features and drops then you should definitely visit The Foundry.
The Ffowndri skills area and bike park is a fantastic facility at Coed y Brenin. It's ideal for beginners, just getting into the sport, right through to experienced, skilled riders. It's split into 4 areas. Start off in the Training Zone to learn those core basic skills that will help you progress, give you confidence and make your riding more fun, then move on up through the progressively graded practice areas.

If you are unsure which of the 8 trails to ride, then head to the Singletrack Zone, where you'll clearly see the difference between the graded trails and examples of what to expect on the trails out in the forest.
It can get busy in the car park but the trail network is so large that once you set off, you don't often meet other riders which makes it all the more special.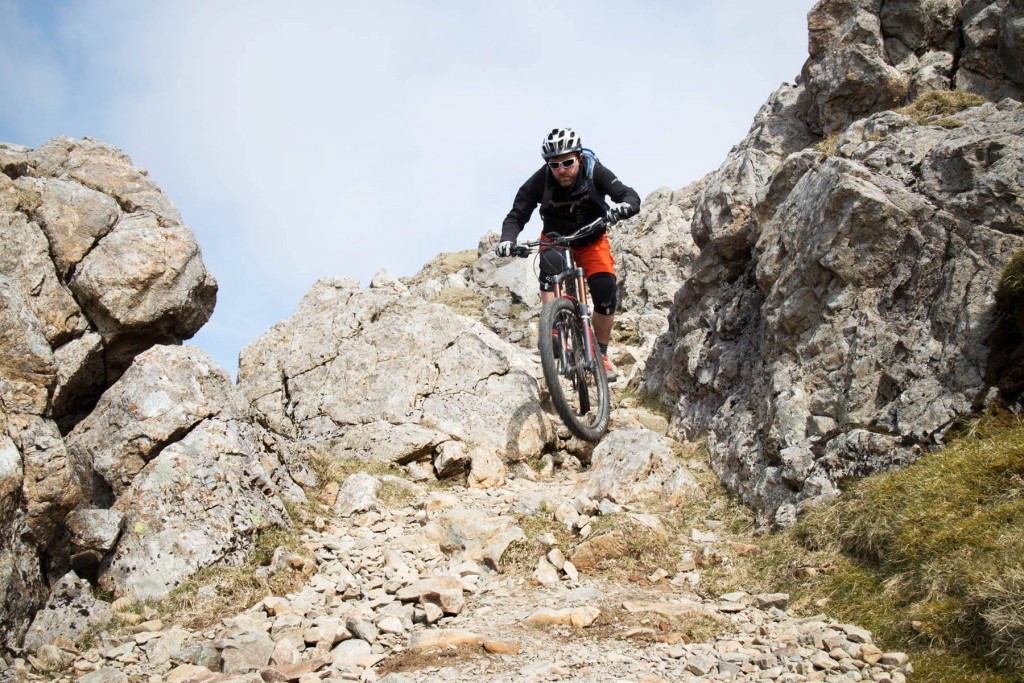 What else can you do?
As mentioned at the beginning of the post this was a bit of a free for all weekend and some decided to other things. The above 4 was what the core of the group did but, some decided to ride up Snowdon and others explored some of the local trails near the accommodation, you could even cycle to the seaside and have an ice cream.
https://vimeo.com/164266506
If you are interested in a trip or more advice please comment below or contact the club as this weekend has only scratched the surface of what North Wales can offer. There are many XC and mountain trails and other trail centres in North Wales for all abilities.
If you want to find out more or watch some of our videos from the weekend check out Tim's Blog, Richard's Videos and Gary's Vimeo channel.