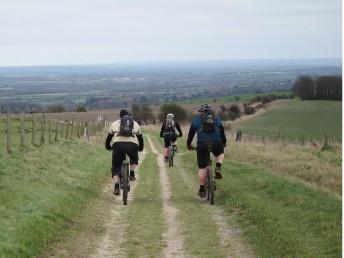 Sharon is leading this night ride over The Ridgeway starting at the Foxhill car park near Swindon. Google map of start location.
Meet in the car park at 6pm.
The photo is a daylight simulation of night time riding.
The club has a couple of sets of lights that are available to borrow on a 1st come, 1st served basis. Get in touch if you'd like to borrow a set.
All ladies rides are listed on our events page. See all ladies ride reports.