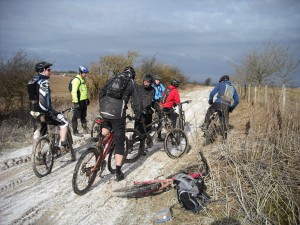 This was our first official MBSwindon club ride after launching in February 2010! At the time we had around 20 signed up members.
Eight riders started from Barbury castle and took in a loop down Smeathe's ridge, around Ogborne St George before returning via Four mile clump.
Since then the club has grown and organises rides and events every week.
---