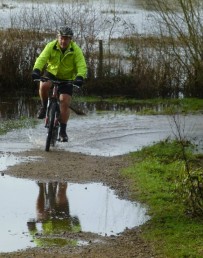 Tom Scott will be leading this ride from Lydiard Park, out through West Swindon then on to Cricklade and the Cotswold Water Park.
There will be a chance to visit the cafe at the Discovery Centre on Spine road, but feel free to bring your own food and drink as picnic benches are available.  The cafe stop will be followed by a spin round the water park and the return to Lydiard.
This is a novice friendly ride which will run at the pace of the slowest rider.