Elite Female – Anna Cipullo 12th
Veteran Male – Malcolm Toop-Rose 4th out of 57
Sport Male – Lee Morgan 7th
Open Male – Stu Selwood 11th
Open Male – John Speed 25th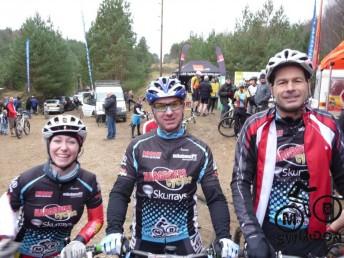 By Lee Morgan (team captain). Photos by Sarah Bailey and Lee Morgan.
A fantastic day of riding was to be had at the venue of Crowthorne Wood for the 3rd round of the Gorrick Spring Series. The weather was expected to be bright and sunny but being the UK we had grey skies and bitterly cold conditions. It meant for the riders some difficulty in warming up but the tight technical trails this venue have to offer soon started to paint smiles from ear to ear of every rider.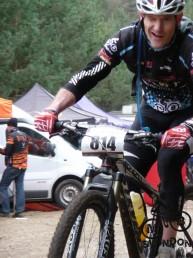 To race first was captain Lee Morgan completing 4 Laps of the course in a brisk fashion. A couple of tumbles due to the slippy rooty sections had Lee lose some valuable seconds of which he was disappointed by, nevertheless a respectable top ten position of 7th in his new category of Sport.
Anna Cipullo left the starting blocks moments after Lee making great progress out on the trail, strong lap times were had but a lapse in energy after a monumentally busy week of work and moving house was unable to push through the difficult terrain to complete the 4th lap, still achieving a great 12th place finish!
Malcolm Toop-Rose raced next with his eager eyes on the task at hand fired round the course, his skill and smoothness prevailed throughout his 3 laps to come through in 4th place out of 57 riders in the veteran category!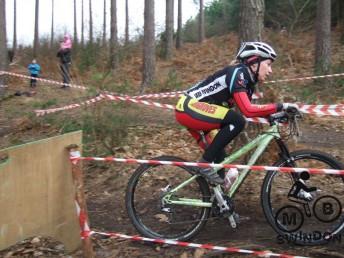 Stu Selwood and John Speed raced next in the Open male category both placing competively in the field with great lap times. Both riders looked confident out on the course with Stu relentlessly standing up on the pedals through the climbs to his opponents despair finishing in a well earned 11th place! John suffered with cramp through his second lap but managed to grimace his way through the final lap to finish in a well earned 25th place for his first race in his new Open category.
Massive thanks to all of our sponsors, the team are looking forward to a great season ahead!
Full event results. Gorrick events website. Race team page on Facebook.