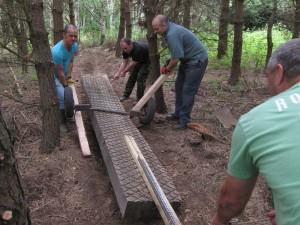 It turns dark noticeably earlier now but it's still light enough under the trees up until about 8pm. That means we can fit an hour or so in.
We want to finish off moving some big logs that we're using on a North shore style optional loop.
The triangle track is all dug out ready to go for our big build weekend on the 17th and 18th of September.
We'll be meeting for 6:30pm in the car park.