After months and months spent surfacing existing trail (see the build reports) we're finally going to work on a new section. This on Piper's hill just after the rock steps. The plan is for a new climb and swoopy descent that will make better use of the hill side.
It's only taken us three years to agree to this plan!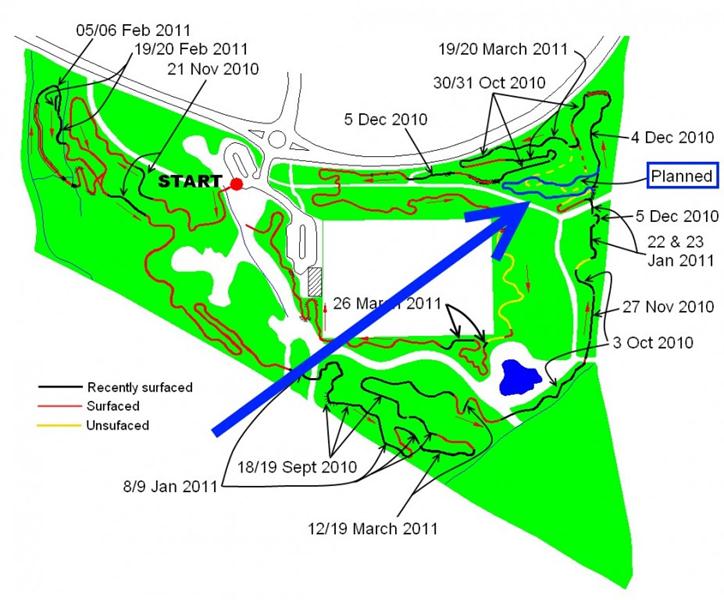 We're going to spend the evening marking out the route and cutting back branches.
We meet in the car park at 6pm. If you arrive after that then take a walk round to Piper's hill. Otherwise you can call us on 07010036444.
Useful tools include spade, mattock, pick axe, saw, wheebarrow. We've got quite a lot of tools between us so don't worry if you can't bring any.