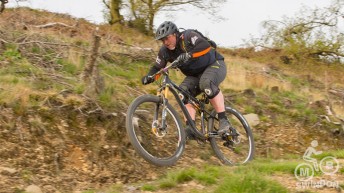 Due to the first two trips getting sold out very quickly and some people missing out, we're going back to do it all again!
BikePark Wales is the UK's first full scale mountain bike park in the heart of the South Wales valleys, built by riders for riders. If you have not heard of the place then head over to  the BikePark Wales website to find out what is on offer. Want to know how our last club day there went? You can read all about it here. It is well worth a read as it gives a good indication of what to expect.
Uplift tickets are priced at £30 per person and will need to be booked and paid for directly at the Bikepark Wales booking page. Tickets are on sale now!
If you have the legs then you can always pedal yourself up and save your uplift money. If this is your intention then you do not need to book anything and just turn up on the day. But if you want to be on the uplift then you may need to book it as soon as they go on sale, as last time the demand was so high, all tickets were snapped up within a few hours. You have been warned!
Any questions please ask, see you all there!