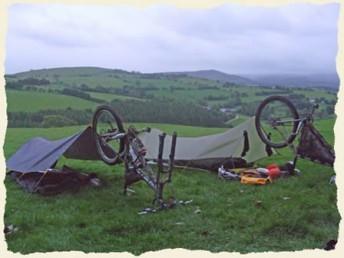 Read Chris's article about bike packing. 
We'll start at The Croft Trail and do a lap as per the usual Friday night ride. Then we'll peel off and head out to our bivvy spot for the night and set up camp. After a night under the stars and an early morning brew we'll head back to town for breakfast.
You'll need to bring everything you need to keep you warm and dry for the night and be able to carry all your kit on your bike.
This is a trial event for those who'd like to have a go at bikepacking and/or bivvying so we won't be going too far, just far enough to get that big sky, middle of nowhere feeling.
If you've no idea what bikepacking is all about then read this article.  If you're looking for equipment alpkit.com do some really good kit at good prices. Also we get a great club discount from Cotswold Outdoor.