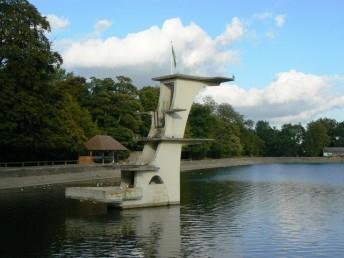 John Crocker is leading this totally novice friendly ride. It will start from Coate Water at 9.00am,  earlier than usual so as (hopefully) not to intrude into the afternoon.  We will head up to Chiseldon and on to Marlborough along the old railway track. There will then be some road work to Rockley.  From there it's off road to Barbury Castle, then down the road to the Ridgeway. Depending on conditions, we will either continue along the Ridgeway to get back to Route 45 via Chiseldon or take the '3 fields' route to get to Route 45. Then back to Coate.
As is usual for a novice friendly ride, pace will be dictated by the slower riders.  There will be plenty of stops to catch breath and chat.  No cafe stops planned, so bring drink and a snack. Its probably going to be cold so bring plenty of layers to keep warm.
One more thing, riders and bikes will get muddy, but hopefully not too bad – the route has been chosen so there will be none of that deep, gopping mud that eventually stops even the best of riders.