Tom Scott will be leading this non-novice, non-trail centre, non-technical slog. We will start with a lap of Croft Trail, then ride out to Coate, Foxhill, Wantage.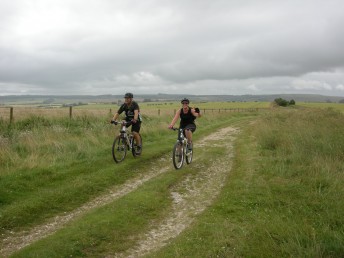 After a cafe break, we'll ride back to Foxhill, continuing to Liddington, Ogbourne, Barbury, and stop at Avebury for a second break. Then it's Hackpen, back to Barbury, and down Ladder Lane to return to Croft.
There will be a lot of climbing so bring your best legs. Please ensure you have spare bits for your bike and some rations and water.
If you want to do half the ride that's fine, we can sort out timings nearer the time.