Words by Phil Allum
On Sunday September 21st, we took a trip to Cwmcarn to ride both of the XC trails, Cafall and Twrch.
Twelve riders set off to ride Cafall. The climbing being mainly singletrack keeps it interesting enough, but once up, it's the coming down which makes it all worth while! Everyone really enjoyed it, especially those who had not ridden it before.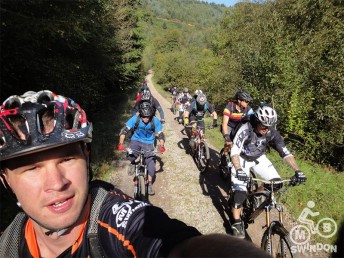 After a spot of refreshments in the cafe, eight of us set off to ride the Twrch trail. The climb was hard due to stiff legs, especially navigating the technical sections. Everybody did 2 runs through the freeride park, most opting for the black run for a bit of air time.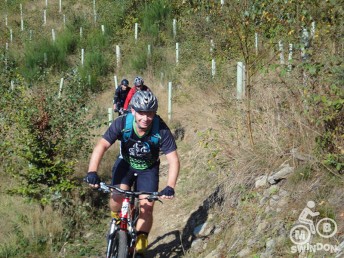 The general consensus afterwards was that the climb is better on the Twrch due to being more technical and interesting. But Cafall wins when you have to come down.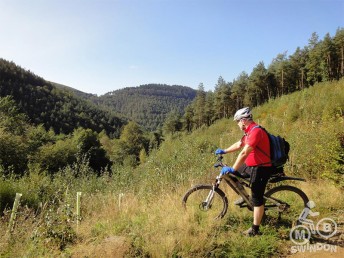 We had 2 punctures, including Marks inner tube trying to make a break for it, and one busted freehub. There was also the odd sit down, but no serious spills means that all had a good time and look forward to doing it again.