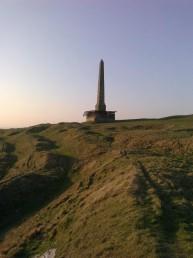 Starting near Tim's house the ride will take you through Calne, out to Compton Bassett on the NCR 403, then on to Cherhill with around 350-400m of climbing.
There is a great rocky bridleway climb that we will also come down and also a descent from the Cherhill Monument, which will require some care.
Then off to some fun in the woods and bomb hole at Knoll Down, Beckhampton. We may also take a minor detour to Windmill Hill depending on time and weather/conditions – it's nice up there if the sky is blue.