Words by Phil Allum
Great Grogley downs near Bodmin hosted round 3 of the Enduro1/X-Fusion series. It was an early start and a very long drive, but those who made the effort were rewarded with some great trails, all hidden away in the rolling hills of Cornwall.
The rest of the team drove down the day before, managing to get a little ride in before camping a few miles away. Mike Brazier couldn't make this round, so in stepped Sandy Stewart to fill his boots, joining myself, Chris Lambert and Captain James Scott.
Meeting on the fire road that doubled up as the car park, a mixed of excitement and fear stepped in looking at some of trails that crossed the fire road around us; they looked proper steep!
After the mishaps of the Mondraker Gravity Rally the previous weekend, we were looking to get some solid results here.
The trails were great; loamy corners, steep rooty sections plus transitions that were almost as much fun as the stages. Stage 1 + 5 was the most difficult in terms of roots and steepness. Stage 2 had a wet, muddy chute which caught Sandy, sending him over the bars. Chris also went over the bars on the same stage, but just before the chute.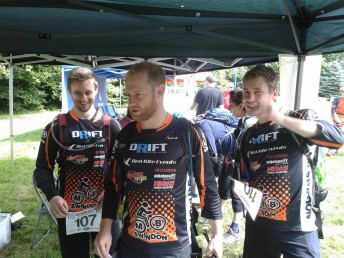 Stage 3 was a monster! A really long stage. Fairly flat to start with, it was a pump test of who could keep the flow. By the time we clocked out, the arm pump was incredible.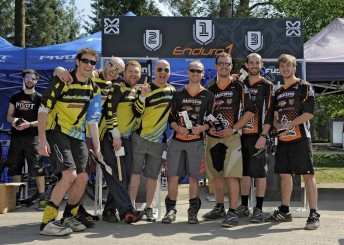 It was a long, hot day on the bikes, masses of climbing that almost had me in tears at times. But we all finished. Once the times came in, we realised just how close the battle was with Dept 26 of Bude. We piped them to the post by mere seconds! Another 1st place for the Gravity Team!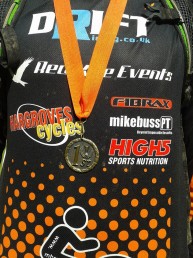 www.hargrovescycles.co.uk
www.redkite-events.co.uk
www.driftriding.co.uk
www.highfive.co.uk
www.fibrax.com
www.mbswindon.co.uk